While participating in the International Art Biennale Fresh Winds #6 at the turn of 2019/2020 in Gardur, Iceland, I painted two series of works: the Icelandic Landscapes and the Land in the Darkness.
I was impressed by the amount of darkness, which, especially in frequent storms, absorbed all color, and only black, gray, and white came out if you could even see them. On clear evenings there was a moment of deep blue before blackness.
On the other hand, in the moment of the sun, soft earthy tones took over the view, and suddenly the cold hues changed to warm ones. From these experiences, two sets of shades developed as ink and aquarelle artworks: The Land in the Darkness (2020) and Solitude, from the series Icelandic Landscapes (2020).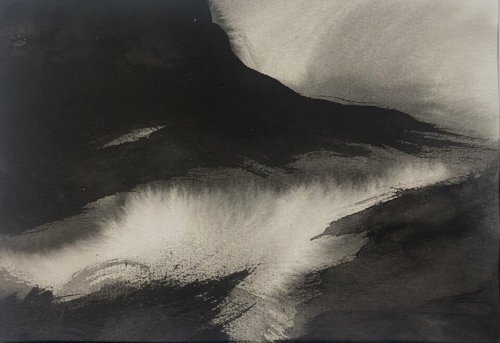 from the series of Land in the Darkness II, ink painting, 23x31cm, 2020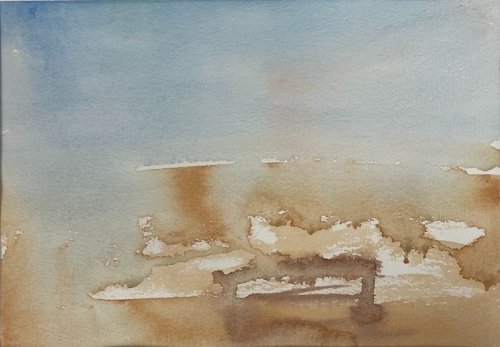 Solitude II, from the series of Icelandic Landscapes. "The beach bench is not leading anywhere", aquarelle 23x31cm, 2020.